August 13, 2016
You may have heard the term "marketing funnel" used before when dealing with a marketing agency or researching how to market your business online. Perhaps you haven't. Regardless, it is vital to understand what the marketing funnel is in order to effectively turn people with an interest in your products/services into paying customers.
So buckle up folks, time to learn the fundamentals of online marketing.
What is the Marketing Funnel?
The marketing funnel is a term used to describe the stages from which a person becomes aware of your product/service all the way through to purchase and beyond.
Imagine pouring sand into a funnel. At the top we see a lot of sand going in, but just a small stream of sand comes out of the end. This is essentially what will happen with your potential client base as we progress them through the different stages of the marketing funnel. Many potential clients will go in with a significantly smaller number coming out the other end as clients.
What are the Stages of a Marketing Funnel?
To understand how to effectively create a marketing funnel we must understand the process with which we can move people through it. There are very defined stages with which potential clients travel through the funnel and become customers.
Stage 1 – Awareness
As simple as it may sound, your potential customers need to know that you exist. If I need to purchase a widget, and you sell widgets, the critical first stage is for you to make me aware that you sell widgets.
Awareness is developed through engaging in marketing practices that increase your reach to potential customers. The most popular and effective methods for generating awareness are:
Social Media
Search Engine Optimization
Blogging/Content Marketing
Social Media allows you to create goodwill among your loyal client base and to have them act as advocates for your product through shares, comments, retweets, etc.
Search Engine Optimization allows you to gain a higher rank than your competitors when potential customers are doing a search for your product.
Blogging/Content Marketing allows you to display value to your potential customers by offering valuable information to them for free.
The primary purpose of these methods of marketing is to drive traffic to your website. That is where the real action starts.
Stage 2 – Engagement
Once awareness is established and the potential customer has gone to your website, we need to engage them with compelling content. This can be divided up into three critical steps.
Identify Pain Point. A pain point is the real or perceived problem of a potential client/customer. Address the pain point right away so that the potential client knows you have a deep understanding of their problems.
Educate/Offer Solutions. Display your value through offering solutions to these problems. Use testimonials/case studies to support your value.
Offer Valuable Content. To support their need for education, offer blog posts/downloadable content that will help them specifically. Use a sign up form for the download so that you can obtain their contact information.
Step 3 – Decision to Purchase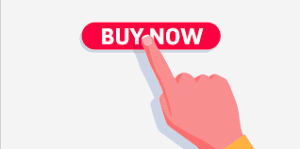 The potential customer is at a critical juncture. Do they purchase or move on? It is vital to make the next step count. Effective marketing will nudge them in the right direction. This can come in the form of a call (if the contact information has been obtained through inbound marketing methods), or more likely in the form of a Call to Action. Now that the customer knows that you "get" their problem, that you have a solution, that you have solved this problem for others successfully, you must tell them what to do next. This is a clear instruction. Examples of effective calls to action are:
Ready to start? Give us a call.
Buy Now!
Get Your FREE Sample Today!
This is a clear and defined instruction for the customer to act. People need to be told what to do. The idea that potential customers will figure out what to do on their own is a misconception that many business owners make. Don't make that mistake. Never assume anything!
Stage 4 – Post Purchase Relationship
Congratulations! They have purchased your product or hired you for your services. Now that you have a satisfied client, we're done, right? No we are not. We now have a customer who loves your product and is in an ideal position for two post purchase actions:
Advocate. This person can act as an advocate for your products/services. This can happen through generating referrals, leaving positive reviews on review sites (Google & Yelp for example), leave you a testimonial, and generate awareness of your product/service through social media channels.
Buy Again. Establishing customer loyalty is relationship that needs to be nurtured and cultivated. There is not reason that a first time client can't be a client for life.
We are circling back again to the first stage which is Awareness. Once we have them, let's not lose them. Content Marketing is an excellent way to maintain and cultivate relationships with your existing and past satisfied clients.
Conclusion
Now that you have an understanding of the Marketing Funnel, it is time to implement. We at Bush Marketing create and implement positive and compelling marketing strategies for our clients geared toward generating traffic to your website and converting that traffic into prospects.
Bush Marketing | Web Design Company Toronto | SEO Company Toronto | Call Today!