Creating a strong brand identity is paramount to standing apart from your competition.
You need a strong presence that includes a powerful position statement, an effective logo, and a strategic combination of colour, fonts, and design to create an emotional connection with your audience and build your brand reputation.
The design experts at Bush Marketing will create a brand identity strategy that accurately reflects and communicates your business values, using designs that transfer consistently across all print and digital platforms.
If you are looking to transform your company to reflect change, we'll create a brand identity that creates a strong market position for your business.
Developing a professional, creative logo that captures your business values helps make your brand memorable to your customers.
That's why our branding experts take the time learn all about your business values, brand mission, and corporate personality. We can then design a logo that not only looks great, but also perfectly reflects the professional, trustworthy image you want to project. Every element, including colours, fonts, and shapes will be thoroughly examined before we consider including it in your design.
We'll ensure that your logo works perfectly on any size medium – from pens to billboards – and will make a lasting impact wherever and however you use it.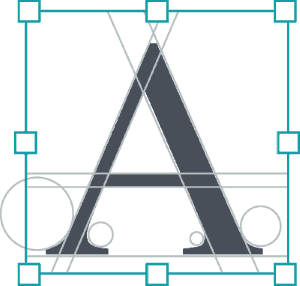 People still love print media, and with Bush Marketing they'll especially enjoy reading your brand messaging in attractive brochures and flyers that enhance your brand identity.
Our designers balance your logo, colour, and messages to create print media that provides just the right amount of information to entice customers to take further action.
Business Cards and Premium Print Media
Our team can design beautiful business cards that will create a powerful impression on any paper stock. We'll include only the most relevant elements, such as your logo, position statement, and contact details, using simple designs that say a lot in a small space.
We'll ensure that your business card won't be "noisy" or look cluttered, and utilize colours and content that help your business stand out and encourage further contact.
We can also develop other premium print media, such as envelopes, letterheads, and even apparel, all while maintaining a consistent look no matter where your brand identity appears.
Your Brand Identity Starts Here
At Bush Marketing, we offer an elevated customer experience that keeps you in the loop throughout the entire process. We start with a discovery session that defines who you are and what your business stands for. Our design team will then create a number of options for you to choose from, and ensure that your brand position is accurately represented in the final product.
The result will be a memorable brand identity your customers can trust, opening the door for you to build long-lasting relationships.
Talk to our design team today about a brand identity strategy that puts you ahead of your competition.
Graphic Design and Brand Identity Services in Toronto, Across Canada, and Around the World
Since 2007, Bush Marketing has been helping businesses succeed with effective strategies that focus on growth. Get in touch with us today to learn how we can help you reach your business goals.