There was a time that corporate & business video were considered a luxury in a company's marketing strategy. Not anymore. Video is considered an integral part of an effective marketing plan, whether you have a small business or a part of a large corporation.
Current misconceptions about videos still linger from the past. Some include:
Videos are overly expensive
Complicated to produce
Difficult to get right
May not produce much value.
The purpose of this article is to address these misconceptions. We are here to understand the true benefits of video marketing and why you should consider it for your business.
Video is the Preferred Way for Consumers to Obtain Content
Video is a very comfortable and straightforward method for delivering information in a personal and high impact way. Consumers have completely embraced this format of obtaining information. The information taken in through video is absorbed much, much faster than when reading text on a page. Another benefit is that this information is stickier than text. That means consumers tend to think about it for longer than reading page copy.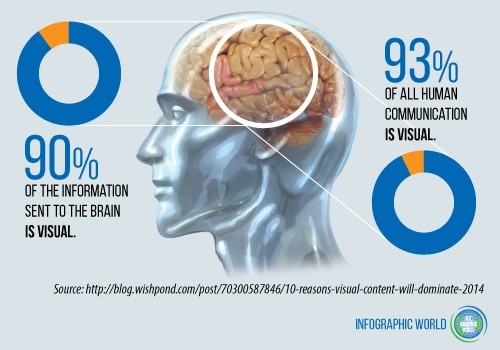 Videos Rank High on YouTube
To many people's surprise, the second largest search engine in the world is YouTube ( and by a wide margin). People are using video more and more every day, which has led to Youtube's immense popularity. People tend to use Google to search for facts, but they use YouTube to search for how-to and educational videos of which there is a huge demand.
Search Engines Reward Video
As mentioned, videos are primarily educational in nature. Due to this they are incredibly valuable to consumers. Search engines are constantly trying to provide the most valuable results in their search queries, and video often provides that value. This is why when you do a search on Google or Yahoo or Bing, video tends to show up as well as your standard SERP entires (Search Engine Results Pages).
Statistically speaking, a website is 53 times more likely to show up on the first page of Google if you have video embedded on it. The primary reason for this is that watching video increases the average visit time on a website.
Google views that as an investment on your visitor's part, that you have something to valuable to offer, you are then rewarded with high rankings.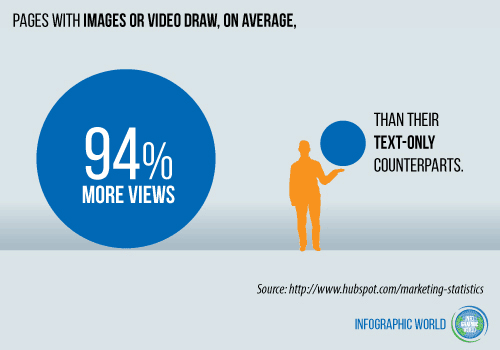 Social Media Loves Video
Video tends to be a great way to convey valuable information in a short period of time, in a manner that is extremely palatable and absorbable.
That means that it's very sharable and the social networks are where content is shared the most. 64% of consumers make a purchase after watching branded social media videos. Social video also generates 12 times more shares than text and images combined.
This level of sharing leads to massive exposure to a targeted audience. Video trumps everything on mobile. If you've ever tried to read an article or webpage content on a mobile device or smartphone, it can be a bit of a chore.
Video is that much easier to consume than content on a mobile device. And with 75% of internet activity occurring on mobile devices, this is a very important element to consider. Short and compelling videos with educational elements or entertainment value are ideal for mobile devices.
Videos Can Be Recycled
One of the great things about video content is that when you have a final product, it doesn't necessarily stop there. You can take that final video and you can chop it up into sections and use those as shorter videos to send out through your social media channels.
You can even re-edit the video content to send an entirely different message from the one you initially had.
Video ROI is Off the Charts
Let's get down to brass tacks. We know that incorporating video into your marketing strategy requires an investment, but know that over half of owners that use video for their businesses say that video has the greatest return on investment of any marketing tactic.
Video is highly professional. It increases the credibility of the company. It's highly influential and it's highly shareable to a target audience. Because of these reasons, it tends to bring the greatest audience into a company, generate trust, and generate sales or leads.
Andy Bush is President of Bush Marketing. Contact him today at 416-214-4298 or andy@bushmarketing.ca for a discussion about what Bush Marketing and video do for your business.
Bush Marketing | Web Design Company Toronto | SEO Company Toronto | Call Today!