March 26, 2017
Website copy is something that, as a Toronto Website Design company, we feel is vital in effectively marketing our clients products and services.
The modern consumer is an educated consumer. They are no longer interested in sitting down for sales long sales pitch or reading paragraph upon paragraph of company information. They want to understand what you do, how you doing, and how you can help them. They need this content delivered to them efficiently and effectively because they're probably looking at your competitors as well.
In this article, we will examine the important questions about writing website copy. Let's get you ready!
First of all, is this something you should be doing?
Compelling and effective website copy is something that is often overlooked by both web designers and their clients. The written word is critical to convey to a potential client what their needs are, what solutions you are offering, and finally, what action they should take.
So let's stop for a second.  Is this a project you should be taking on yourself? It's true that professional copywriters, while providing an incredible resource from a marketing standpoint, can be quite costly. But is the investment worth it?
Let's look at the situation. If the website you were having developed contains 20 pages, and you are going to write approximately 4 paragraphs a page, or 500 words, this is a time investment of about 30 to 40 hours, and that's provided you are comfortable with writing in the first place. That is a full work week invested in this project on top of the fact that you're running your business as well! If you were to commit to one hour of writing website copy per workday, it would take two months to complete (with no days off).  
This is not a small undertaking. Yes, the opportunity exists to save some of your marketing dollars and apply it somewhere else, but it's important that you know what you're getting into. Speak with your marketing company speak with your web developers and see if this is a good idea.
After all this, if you've made the decision to move forward with writing the copy, terrific. Let's learn about best practices.
Brevity
Ask yourself, "Why do I need to know this?" after every sentence you write.
 – Deborah Evans, Toronto Copywriter, DeborahEvans.ca
This is one of my favorite quotes from one of the best copywriters in Toronto, Deborah Evans (website). This perfectly illustrates the importance of brevity in writing.
For the non-professional writer, this is the most difficult aspect to comprehend. People are inclined to create "fluff" copy.  To be over lyrical with their language, to have run on sentences, into adding as much filler as humanly possible so they can make their 500-word mark.
Fight this urge!  Your goal is to make sure that there is not a wasted word in all of this website copy. Be conscientious of adding filler. It will turn your reader off, and do a disservice to your business. To write this way requires a great deal of practice.
As you go through the process of writing copy, you will improve. Embrace the philosophy of simple, clear, and concise copy from the get go and you will be best served.
Here is an example of bad or fluffy writing.
It is really important for us at ABC Inc. to make sure that in all of our dealings with our clients, whether we are engaged in tiny projects or much larger initiatives, to absolutely tend to and care for each any every one of these clients as best as we possibly can.
This sentence has far too many words to convey a very simple message, and those words are delivered in a convoluted, run-on sentence. How about this instead?
Regardless of the project size, we do our best to produce excellent work.
Which of these is more appealing to you? Which one is more clear and to the point? The second? That's exactly right. Embracing the philosophy of brevity in your writing can be one of your most effective marketing tools.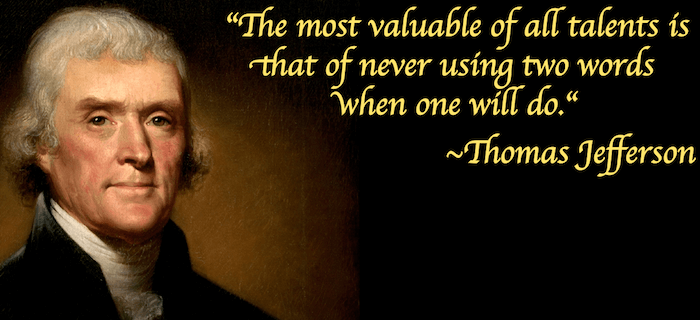 Tone of Your Website Copy
This is another area where non-professional copywriters fall short. They have a tendency to try to embrace and over professional tone. Being overly serious or even stuffy in your copywriting will be very off-putting to your potential client.
You want to adopt a conversational tone. Imagine that you were at a cocktail party and somebody asked you what you did and how you made a living. You would explain it to them in the simplest terms in a very friendly manner. This is what your clients online want to read as well. It is okay to have a voice when you are writing!  Make sure that voice is yours. Write the way you feel, write the way you speak.
A small note regarding tone. Make sure that you make the decision as to whether you want to write in the first person or in the third person. Once you made that decision you need to commit to it throughout the entire website; don't bounce back and forth.
The first person is when you use "I" or "we" in your website copy. The third person is when you are describing your company as though you were third party observer.
Our advice? Write in the first person. People like to know that they're reading copy from the people who are going to be working with them.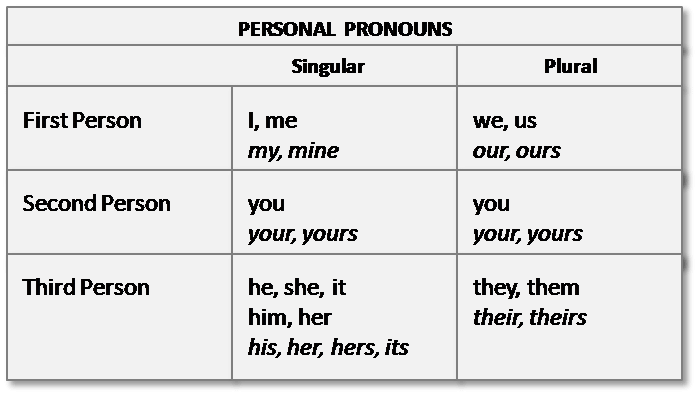 Title, Headings, Subheadings, Lists
These are best friends when writing effective copy for a website. There are several reasons for this:
Scanning

. People are more inclined to scan a web page for the information they are looking for then to read the entire thing. This allows us to present the content in a manner that best facilitates that for them.

Compel the Reader

. Intriguing title subheading and headings will also compel the reader to learn more and to move forward through the content.  it's the best way to hook the reader into doing a deeper dive into your contact.

SEO

. If your page title, headings, and subheadings contain keywords that describe your services, you are more likely to get a higher ranking on Google and the other search engines.
As a guideline, this is how they should appear from a structural standpoint (or close to it).
Your Title Looks Like This
Your Headings Look Like This
Your Subheadings Look Like This
Your Lists Look like This:
Reason 1

Reason 2

Reason 3
Convey Your Unique Selling Proposition (USP)
One of the things that savvy consumers look for is an answer to a very simple question: "Why you, and not the next guy?"
This is an opportunity for you in your website copy to express very clearly the differentiator between you and your competition you need to make your potential client understand exactly why they should work with you and no one else. This takes a considerable amount of thought and understanding of your own business. Before you write a single word, you need to determine what precisely is this differentiator.
Once you determine what it is, you need to back it up. What evidence do you have to prove that you are better than the other guy? It could come in the form of a case study or in the form of testimonials.  It isn't necessarily just the work that you produce, it can also be about how people feel about working with you.
Show Off (But Only a Bit)
Don't fall into the trap of being modest on your website. This is an opportunity for you to express yourself about the excellent work you produce or the fine products that you sell. Don't be shy about it!  The whole point of this is to promote your business and to encourage them to work with you or to buy from you.  You have to do a little bit of bragging, otherwise they won't get the message. But don't overdo it!
And never ever disparage your competition when writing your copy.  In everything you produce, you want to always maintain a positive tone.
In Sum
After reading this article, you should be more informed as to how to write copy for your upcoming website. Once again let me encourage you to hire a copywriter if you don't feel completely confident and are not necessarily able to make this level of commitment to the project. It's a huge commitment, and hiring a copywriter is a wise investment that will pay off for years and years to come!
Interested in a unique, custom designed and branded website to help skyrocket your business? Call Bush Marketing today!
Bush Marketing | Web Design Company Toronto | SEO Company Toronto | Call Today!