Designing A Powerful, Conversion-based Website For Your Hvac Company
Bush Marketing's professional and dedicated Website Design team creates customized HVAC websites designed to engage your client base.
An effective HVAC website is far more than just an information resource. With expert design and strategy, an HVAC website is a compelling sales tool that takes a casual visitor through the sales process and converts them into a bonafide prospect. A professionally designed website offers engaging content, an attractive appearance, and user-friendly functionality.
Bush Marketing does exactly that. We are a full service Toronto web design company creating compelling websites for companies like yours, helping them achieve internet marketing success. Our web design team creates cutting-edge, high impact HVAC websites geared to capture the attention of your visitors and give you the advantage over your competitors.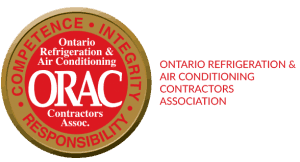 We Are a Proud Member of ORAC.
Bush Marketing is a member of the Ontario Refrigeration and Air Conditioning Contractors Association, and proudly serves the internet marketing needs of the ORAC members. We create dynamic HVAC websites for the members of ORAC, with the purpose of engaging their potential clients.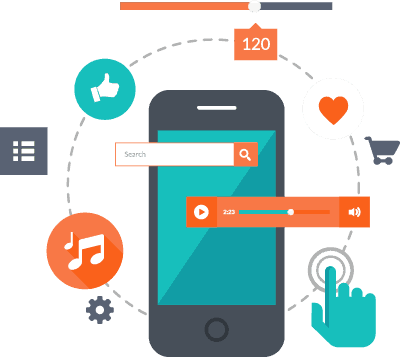 Your HVAC Website Will Be Mobile Friendly
Approximately 65% of internet searches occur on mobile devices, including smartphones and tablets.
Our custom HVAC websites are designed to look amazing on mobile devices, ensuring the best experience for all of your potential clients.
Your HVAC Website Will Be Google Friendly
When your potential customers are searching Google for an HVAC company, it's important to rank high, so they find you before your competitors.
Bush Marketing will take measures when developing your custom HVAC website to maximize the potential for a high Google ranking.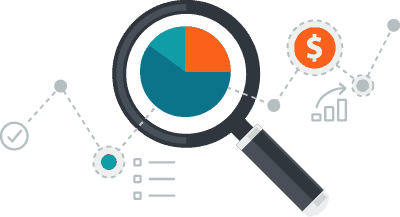 We have proudly served hundreds of clients on a global level.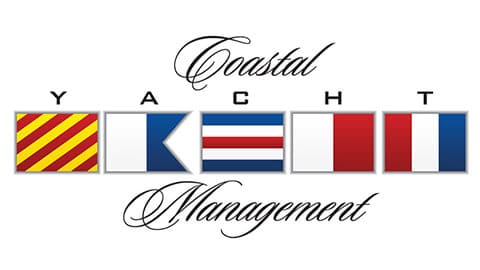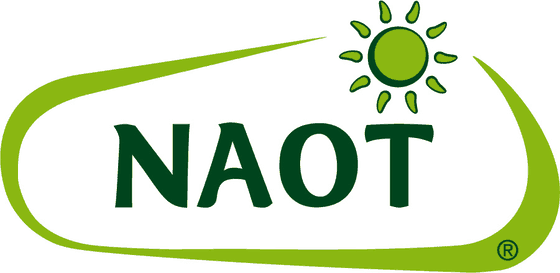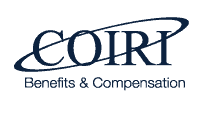 Advantages to hiring Bush Marketing
Proven Success
Bush Marketing has a proven track record of success with our clients. We have fine tuned our marketing strategy and it shows.
Experience & Skill
Our designers are exceptional in creating state-of-the-art WordPress websites for our clients.
10 Years of Accomplishments
Bush Marketing has been a full-service web design agency since 2007.
Care
Bush Marketing is invested in the growth of your business. We care very much about your future success.
Understanding
We take the time to understand our client's business, the nature of their industry and their competitors.
Communication
We will guide you through the development process and keep in constant contact.
"The ROI from Bush Marketing's solution was extremely impressive. We immediately saw a spike in online traffic and lead conversions. The project was an overwhelming success."
-Ian Edmonds, Owner,
EPC Accounting
"The entire experience was great. Andy's team provided clear and timely communication, the whole process was smooth, and the new photographs we took based on Andy's recommendations worked out really well. The project was finished on time and only needed a couple of small changes before we launched.

We get more traffic on our website, and the kind of leads are the exact kind we're looking for. Overall, the project was a complete success."
-Gregg Little, CEO
Springbank Mechanical
"We were blown away. We get comments all the time on how our website really stands out from our competitors. It's great to know that partnering with Bush Marketing was the best move for our company.

Our experience with the Bush Marketing team demonstrates that great results come from working with great people. We strongly recommend Bush Marketing to other companies looking for positive results."
-Tom Chopp, CEO
SWS Warning Lights
"Everyone at Arrow was thrilled with the results. The members of the Bush Marketing team were professional at every turn, and worked hard toward the successful completion of this project. As always, they were quick to respond to our questions and treated everyone involved with courtesy and respect.

"The leadership teams across all of our companies were more than impressed with the final results and are excited to maintain an ongoing partnership with Bush Marketing. Exceptional work as always."
-Mike Ritchie, CEO,
Arrow Machine and Fabrication Group
"The Bush Marketing team did a great job at designing a website for me which was personalized to my desired image and business profile. We worked collaboratively to ensure every step was manageable and they helped me understand the impact of getting the content right to achieve the desired goals I had for my website. I highly recommend Andy and his team."
-Bert Steenburgh, CEO
Stone Fortress
"Thanks Andy and your team for delivering an excellent product. We are very happy with the new website and you were a pleasure to work with."
-Richard Evanshen, Owner/CEO
Indwisco Ltd.
"A professional, easy to work with, personable marketing agency. I recently worked with Andy and the team at Bush to redesign our website at Cedric Millar Integrated Solutions. Andy's team is efficient and responsive, and really helped us translate the value of our company through a website and various marketing collateral."
-Sophie Lalonde, Marketing Director
Cedric Millar
"Andy, it was a pleasure working with you and your incredibly talented team. Quality at every turn. Thanks again."
-Brian Ware, Managing Director
Cedric Millar
"Excellent work. I was hesitant at first to work with the Bush team for my fashion website as the company has a more corporate appeal. But Andy has a great network and teamed me up with exactly the right people to build an inspiring and stylish website. We worked collaboratively and I was in the loop every step of the way. I love the result and I am sure my customers will love it too. I would recommend Andy and his team without hesitation."
-Solange Strom
Flore Mirabeau
"Many thanks to you and your team for an excellent job."
-Sabina Mexis
Axios Law
"In 2017, I connected with Andy Bush and asked him to build a website for my corporate governance consultancy. The brand and website they created was sophisticated, impactful and precisely what I was looking for.

Since then Bush Marketing has handled my email marketing, content marketing and SEO, which has taken me from virtually nowhere on Google to ranking on the first page and in the top five spots for all of our keyword terms.

They are exceptionally professional in their communication, very responsive and reliable. I trust them completely with my internet marketing needs and look forward to working with them for years to come."
-David R. Beatty
Corporate Governance
"As a newly re-branded corporate finance company, I knew our branding and web presence needed to be sophisticated and influential. After meeting with Andy Bush, I felt strongly that Bush Marketing was the right company to help me make a big impact on our target audience. The Bush Marketing team walked me through their detailed discovery process, and in a collaborative effort, allowed me to find the right look and messaging for Cre8ive Capital Corp.

At every stage in the process, the team was completely professional and communicative. From the design of our logo to the design and execution of the website, the Bush Marketing team absolutely nailed it."
-Guy Jarvis
Cre8ive Capital Corp.
"Andy and team were outstanding to work with. The process was seamless, and our website was up and running in such a short period of time. We're SO impressed with the final product. It totally matches our vision, and what we were hoping our website look and feel like.

Many thanks to the whole team for bringing our ideas to life!"
-Emily Clark
Camp Scugog
"Fantastic service and end product. The entire team at Bush Marketing was helpful and patient. Bush Marketing stayed with us even after launch of the new site and provided excellent training for us to do ongoing small maintenance in-house. Thank you to the team at Bush Marketing and I would highly recommend them to any business looking to update their web presence."
-Jennifer Black
Owner DFS Financial Solutions
"The Bush Marketing Team was fabulous to work with. We had a comprehensive site to build, and a deadline, and we are extremely happy with the outcome. The communication and service throughout the process was excellent. We would highly recommend Bush Marketing for anyone's web design needs."
-Kathy Steers
NAOT Canada
"I hired Bush Marketing to improve and streamline my existing website and I was thrilled with the results. They immediately understood my vision, knew what I needed, communicated extremely well and executed the tasks efficiently and in a short period of time. I highly recommend Bush Marketing!"
-Brynne Tillman
Owner, Social Sales Link
"From discovery to launch, they executed with professionalism and efficiency. As brand experts with high standards, Bush Marketing met all our expectations and more."
-Krista Downey
Principal, Studio Downey
"Andy and Bush Marketing have a unique ability to understand the target market of a business and craft a message and website to meet the demand of it's clients. The site jaguarmortgages.ca that he updated for me is very crisp and on message. Thank you to Bush Marketing."
-Gerard Buckley
Owner, Jaguar Mortgage
""We were enthusiastic about working with Bush Marketing on our new website as they share many of the same core goals as we do. The Bush Marketing team took the time to learn about our business, how we work and what we wanted to achieve with a new website and brand identity. We are looking forward to the future and maintaining a long-term relationship with Bush Marketing.""
-Tysen Lee
Owner, WPML
""Bush Marketing provides an honest, reliable and professional service to their clients. They don't just develop your website - they provide real value educating you on modern-day media and marketing for your business. I'm a real newb when it comes to websites, SEO, algorithms and marketing and these guys just make it so easy for me to understand. I felt like they really wanted me to succeed in my business! Bush Marketing is my go-to for all things marketing!""
-Michelle Butler
Michelle Butler, Realtor
"The team at Bush Marketing were great to work with, efficient, responsive and were able to take care of my website needs. Highly recommend the Bush Marketing team if you're looking for a trusted and knowledgeable firm for any website and internet marketing needs."
-Ian Barrett
Owner, Ideal Closets and Garages
"Andy and his team were great to work with. Very efficient and we ended up with a website that we were very happy with. Any questions or concerns were addressed promptly and professionally."
-Suzanne Luxton
Springbank Mechanical
"Working with Bush Marketing to redesign Studio Downey's website was a fantastic experience. From discovery to launch, they executed with professionalism and efficiency. As brand experts with high standards, Bush Marketing met all our expectations and more. We are very proud of our new website!"
-Krista Downey
Owner, Studio Downey
"Bush Marketing provided a clear road map to assist us in determining just what we were looking for in an updated web design. At every stage in the process, they patiently guided us through the decision making and supported us wherever we needed it. We consider Bush Marketing to be an important strategic partner and will be working closely with them to further enhance our marketing."
-Larry Smith
Owner, Kathbern Management
"Bush Marketing developed a new website for my company and will be managing our SEO moving forward. I have been very pleased with the quality of the work done on the site and the efficiency with which it was executed. Andy is smart, creative and attentive. I always knew what was happening on my project and everything was completed within the established timeline.

I look forward to a long business relationship with Bush Marketing!"
-Jane Stewart
COIRI
"Andy did fantastic work creating our event's new website: sandalwoodrunforhunger.com. Andy is incredibly creative, flexible and customer-focused and his valued insight was provided on our project from start to finish. I am thrilled we are partnering with Andy and give him my highest recommendation!"
-Rod Casavant
Sandalwood Community Food Pantry
""Andy and I have worked together since he joined our BNI Toronto Lunch Network for Success. He has always been prompt in his responses and aware of my needs and concerns. Andy was patient with all my requests, asked for feedback and was able to work within the parameters that we both negotiated.

He has been able to make changes in my website, suggest and find problems that I had no idea about, i.e. malicious embedded coding, and made the correction quickly and efficiently. He always had me in the loop, sending me updates as to changes that were made.

He is able to work within my limited budget and gave me options that could be done as I could afford them."
-Dr. Timothy Swift
Terra Madre Health
"In a few short days he had my site up and running which blew the other site out of the water. It not only looks great but it is accurate and to the point."
-Captain Gary Morehouse
Coastal Yacht Management