October 20, 2016
Did you know that your website is having dozens, hundreds and potentially thousands of meetings on your behalf with potential clients without your even knowing it? As Realtors, you understand the importance of presenting yourself in a manner that establishes trust and compels real estate buyers and sellers to work with you.
Ultimately, your website is a representation of you and the quality of your service on the internet. Let's make sure that you are well represented.
Template Services vs. Custom Build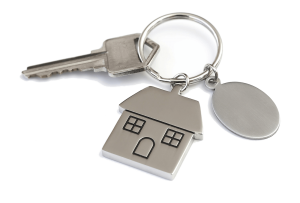 The first question right out of the gate is whether or not you should have a website designed specifically for you or if you should use a Real Estate website service.
Real Estate website services can be good. All of the content is prebuilt into the website, and you can usually select from a few different templates. The prices are generally reasonable, and they are pretty much a no muss no fuss option for marketing.
These are a great option for those who may be just starting in the industry, for those who are not at all tech savvy, and for those working within a limited marketing budget.
That being said, if you are a Realtor who is invested in the impression that you give your potential clients and are willing to invest in that, you should consider a custom built website. Your website can be designed to amplify your brand, you can have a huge amount of customization and there are tremendous SEO benefits to a custom built site. Most importantly you eliminate the cookie cutter feel of the website. Yes, it's an investment, but it will be your primary marketing tool for many years to come.
Personalization
When a potential client arrives on your website, it is vital that your image and personality are front and centre. Most real estate websites offer MLS search options, featured listings, etc. but what they don't offer is YOU. You are the differentiator. Creating a positive, professional and attractive impression of yourself on your website is critical to landing clients. Can they trust you? Are you the one they want to choose? Your website needs to give them a reason for them to answer YES to those questions.
MLS Integration/Featured Listings
Potential buyers love window shopping. They aren't always prepared to or willing to buy right away so we need to give them something to look at. Modern consumers are informed consumers, and your average real estate buyer is internet savvy and willing to do the research.
Your website needs to give them the tools to do that research. When they decide to go online and search for homes, we want them to use your site. That way, when the time comes to buy, they will know who to call.
For potential sellers, we need to show them that you are not solely a buyers agent and that you have a nice range of properties for sale. The Featured Listings section will show them just that. It also acts as a benefit when speaking with potential sellers to list their homes (their home will be "featured"). And it doesn't hurt to show potential buyers what you are offering, and not just what is on the MLS.
Community Information
Home buyers don't just buy homes, they buy into the community around those homes. A question posed by many Realtors is, "Do people really read these community pages?" The answer is a definitive, YES. The community pages are tremendously beneficial for potential buyers doing their research into home purchasing. Walk scores are terrific, school info, shopping, public transportation, community history, and more. The more information you can offer a potential buyer the more you are of service to them, and the greater the chance of them reaching out to you. They are going to find this information anyway, better that they find it on your website.
Mobile Friendly
All modern websites, regardless of industry and purpose, should be mobile friendly. It is an absolute must for Realtors. 65% of website searches occur on mobile devices and the number is higher for local searches. If a potential buyer is out on a Saturday and decides to look at some of your listings, they need to be able to view your website on a smart phone or tablet. If they are casually researching Realtors on the internet late at night in bed after a long work day, they need to be able to view your website on a smart phone or tablet. This is a dealbreaker, so make sure that whatever option you choose for website development, that the site is not just mobile friendly, but that it looks good on a device!
Calls to Action
Now that we have potential buyers and sellers looking at your website, your listings and your community information, we need to give them an instruction of what action to take. Many businesses take for granted that a potential client will know to call, or email or sign up for a newsletter. The reality is that they don't, and they need some instruction.
Determine what it is that you would like for these potential clients to do and then instruct them to do it. We at Bush Marketing help our clients cultivate the right language, website structure, branding and imagery to help convert visitors into client prospects. Make sure that your website does that for you.
Interested in a unique, custom designed and branded website to help skyrocket your Real Estate career? Call Bush Marketing today!
Bush Marketing | Web Design Company Toronto | SEO Company Toronto | Call Today!