August 17, 2017
There is an industry term that web designers use: UX. UX stands for "user experience" and a positive user experience is the ultimate goal when designing a website.
A study by the Oxford Journal Interacting With Computers states that the goal of UX is to "improve customer satisfaction and loyalty through the utility, ease of use, and pleasure provided in the interaction with a product.""
In other words, we want website visitors to have a pleasant experience, find what they want and understand what they should do. The hard reality is this: a bad user experience will ultimately cost you your company business.
In order to successfully achieve this,  we need to avoid some very specific pitfalls that are all too common in web design.  In this article, we will pinpoint and describe these problems so that you can avoid them with your business website!
Overly Complicated Navigation
It is very important to give a positive impression of your company visually on your website. What is even more important than that is to make sure that your visitors are able to find what they are looking for.
There are three things that visitors on websites want to know. The first is that they want to know that you understand their need. You need to be able to relate to them. The second is that you need to offer solutions for their needs.  the last thing is they need to be told what to do next,  generally in the form of a CTA, or call to action.
In order to best facilitate this, you need to have a clean and clear navigation structure of the website.  We need to make it as easy as possible for visitors to find what they are looking for and then ultimately, to contact you in order to purchase your products or hire you for your services.
If your navigation is convoluted, the visitors will simply give up, and go to the next website AKA your competition. Just like that, you've lost a potential client.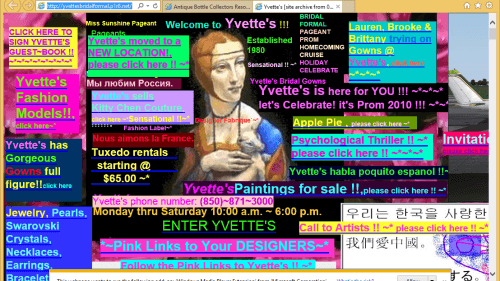 Inconsistent Branding
If you are building a website for your company it is likely that you've already designed a logo. If you have designed a logo then you have an established brand in place. That means colors, fonts and a specific style.
The colour scheme and the design style of your website must match your existing branding. Branding of your company does not match the website it will appear unprofessional and confusing to the visitor. This leads to a negative user experience.
Confused Typography
Consistency of typography also adds to a very positive user experience on a website.  how you never use more than 2 font Types on a website, and you make sure that the hierarchy of sizes is logical. Each website will have heading tabs that are measured 1 through 6, and should be sized that way from largest to smallest.
Ensure that you use this higher key when using headings and subheadings on your website. Be consistent.
Too Little Negative Space
Negative space, also known as white space, is the area on a web page in which graphics and text are absent.  Overburdening a web page with graphics and text can confuse the visitor and create a very negative user experience. Minimal text, sophisticated and simple design and ample use of white space create the best user experience. This gives your visitors a clear understanding of the message that you were trying to deliver.
Too much clutter and noise on a website are confusing and frustrating. We never want to make visitors work harder than they have to to find anything. It should be clean and simply laid out for them. Avoid the urge to pack in as much as you can. This is a very common error when it comes to web design.
Not Designed For Mobile Use
In 2017, this one is a killer. Your website should be designed to be viewed on all devices including tablets and phones. If your website is not designed for mobile use, your visitors will be forced to pinch and zoom their way through the different text and images on your website. And the reality is they simply won't do it. It's too annoying and too frustrating they'll simply move on to your competitors.
Over 65% of Google searches occur on mobile devices. If your website is not designed to be viewed on mobile devices, that's  tantamount to eliminating a huge percentage of your potential client base.
A side note. Google considers mobile designed websites to be so important, that websites that are not mobile designed are punished in the searches. They simply don't appear in searches on mobile devices. The reason for this is that Google is all about promoting a good user experience. And as good as your company may be, and as expensive and beautifully designed as your website is, you will not rank on Google because you are not mobile friendly.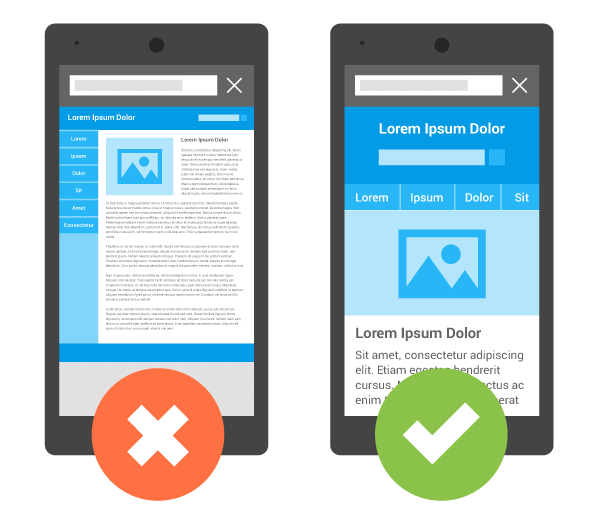 Website Speed
Another critical element of a positive user experience as a speedy website. There's nothing more frustrating to a website visitor than having to wait and wait and wait for a website to load. Once again, they will simply leave. There are so many options available through a Google search to find your competitors that they don't need to wait.
A website or a web page, should never take more than 5 seconds to load.  A visitor makes a critical decision within the first 2 to 5 seconds of going to your website. That decision is whether they should continue looking on the website or move on to your competitors. If you that 2 to 5 seconds is eaten up by load times, then you've lost them.
Conclusion
Now that you have a better understanding of what a positive user experience looks like, examine your website. See if you have any deficiencies. If so, contact us to learn about the measures you can take to improve your website experience.
Bush Marketing | Web Design Company Toronto | SEO Company Toronto | Call Today!