Andy Bush is an established and enthusiastic speaker.
Andy has the ability to entertain and educate any audience with whom he speaks. With appearances that are engaging, hugely informative and stimulating, Andy is a sought after speaker at events.
Andy Bush is a web design and SEO strategist and the owner of Bush Marketing.
Andy partners with businesses to develop websites that engage their market, and provide them with exceptional ongoing support and guidance. With a track record of delivering results, Andy's combination of online experience and marketing background have given him the insight and ability to deliver effective digital marketing into an organization's business, culture and infrastructure.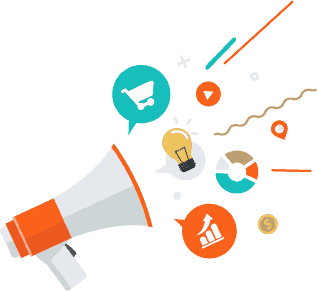 Suggested Presentation Topics:
Why Your Company Website is Costing You Business!
Brief: The company website is often perceived as a cost that an organization must endure, not an investment that can bring opportunity and prospective clients. With this philosophy, business is not only lost but is sent directly to the competition, who understand the value of designing a website as a sales tool. In this presentation, Andy explores how the company website is an incredible opportunity for reaching prospective clients.
Key Topic Points:
Hypothetical situations with prospects.
Bad website = bad salesperson.
The purpose of a website & the website sales process.
Five aspects of a powerful website.
SEO Fundamentals: How SEO Can Impact Your Business.
Brief: Search Engine Optimization is one of the most effective methods of reaching prospective clients. It is also very complex and technical work. With the busy lives of C-Level executives and business owners, it is a challenge to make sense of this important but confusing method of marketing. This presentation serves to effectively communicate the basics of SEO, and why it is a must for businesses to succeed in the information age.
Key Topic Points
The importance of appealing to Google.
The fundamentals of Search Engine Optimization.
The three musts of successful SEO.
The value of Google My Business.
"I recently had the pleasure of participating in Andy's presentation "Why Your Company Website is Costing You Business!" at an industry conference. Andy presented a simple, straightforward and highly informative overview of the impact that our websites have both on attracting new business and leaving that essential great first impression. Andy's team captures that fine balance between artistic creativity and a simple to understand business vision that translates into a highly effective and "pleasing to the eye" website."
– Ross Campbell, Founder/Partner, The MBO Group
"I had the opportunity to see Andy present at a conference recently and he didn't disappoint. His presentation was entertaining, educational and clear. If you are looking for an expert on digital marketing for your event I strongly recommend him. Andy is a compelling speaker who is clearly invested in informing and entertaining his audience."
– Roger Thorpe, Owner, Thorpe Benefits
"Andy's presentation for the ORAC Fall Forum was great. The audience found his presentation "Why Your Company Website is Costing You Business!" to be engaging and informative. Andy took the time to research the issues facing our industry and as a result, his message resonated with our attendees. Highly recommended."
– Mike Verge, President, ORAC