Meet National Flooring Equipment
Founded in 1968 in Minnesota, National Flooring Equipment has grown from a small family-owned operation to becoming a world leader in the manufacturing and sales of surface preparation and floor removal equipment.
Thanks to the company's commitment to developing high-quality, forward-thinking products, National Flooring owns over 50 patents in the United States and around the world, giving them unparalleled global market coverage.
National Flooring's success is also rooted in exceptional customer service from its friendly, professional staff. The team is always ready to help customers solve problems with innovative tools, seven days per week, keeping construction projects moving forward.
Multilingual Ecommerce Website for Heavy-Duty Equipment Manufacturers and Retailers
National Flooring Equipment's Needs
As National Flooring grew into a global leader in flooring equipment, they understood that a tech-based solution was needed to help serve their international customers. This initiative would also allow them a complete website refresh that would improve their search results.
After connecting with Andy Bush of Bush Marketing online, the National Flooring team agreed to a meeting, beginning the process to bring their requirements to life and bolster their market position worldwide.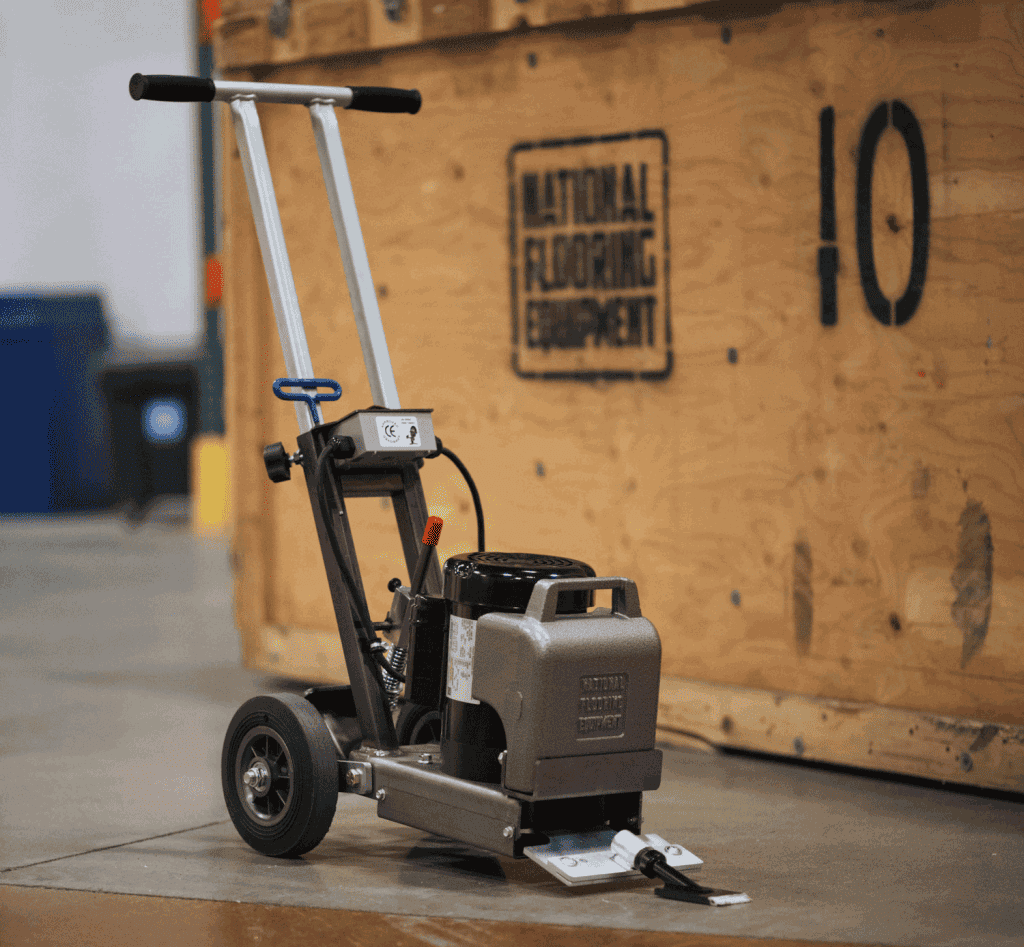 Bush Marketing's Solution for MSL
After discussing the project with MSL, Andy presented the company with a detailed, easy-to-read proposal that listed the Bush Marketing solution , along with clear timelines and expectations. 
Once the proposal was accepted, the Bush Marketing team got to work on the following tasks:
Website Design and Development
Bush Marketing designed and developed a beautiful, functional, search-optimized website that provides an exceptional customer experience on both desktop and mobile. The website includes an easy-to-use menu that simplifies navigation, crisp images that load quickly, and robust resource pages with videos, operating and service manuals, and catalogues. Multilingual functionality allows content to be viewed in English, French, Spanish, or German at the press of a button.
We also developed a secure customer portal where fleet customers can log in to view operational documents and videos, their purchase history, and much more.
Tailored specifically for National Flooring Equipment, a comprehensive SEO strategy was strategically crafted to drive maximum traffic and generate a steady stream of new customer leads.
Our ecommerce solution involved customizing a world-class e-commerce plugin that would seamlessly integrate into National Flooring's current tech stack. We customized the website's product search function to deliver fast, precise results from the client's complex online inventory of products and replacement parts, allowing for efficient shipping cart management and checkout.
Bush Marketing's content team crafted compelling copy that perfectly reflected the client's company story, business values, value differences, and approach to providing exceptional customer service. The written content was enhanced with keyword-rich headings and a friendly, plain-language tone that established National Flooring's authority.
Bush Marketing delivered the entire project on time, within budget, and to the client's complete satisfaction. The complexity of the work required regular engagement between the Bush Marketing team and the client, creating a partnership that continues to foster positive organic growth for National Flooring Equipment.
Branding and Digital Marketing Services Across Canada, and Around the World
Since 2008, Bush Marketing has been helping businesses succeed with effective strategies that focus on growth. Get in touch with us today to learn how we can help you reach your business goals.