"The ROI from Bush Marketing's solution was extremely impressive. We immediately saw a spike in online traffic and lead conversions. The project was an overwhelming success."
– Ian Edmonds, Owner, Edmonds Professional Corporation
Edmonds Professional Corporation (EPC) is a Toronto-based boutique accounting and tax firm that specializes in helping individuals, families, businesses, and NFP organizations save time and money with cost-efficient tax strategies and support.
After relying on word-of-mouth to generate business, EPC decided to leverage the power of digital marketing by building a new website and developing an SEO strategy that would help them tap further into the market.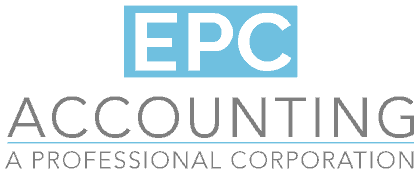 "At the time," says Ian Edmonds, Founder of EPC, "We didn't have much of a website, so we started to look around for a digital marketing agency that could help us attract more online customers."
It was important for Ian to partner with a company that not only provided solutions that brought a significant ROI, but also one that shared his own business values, such as honesty, transparency, and exceptional service. When he met Andy Bush, President of Bush Marketing, Ian felt that he had found his ideal service provider.
"I was impressed with how upfront Andy was with everything," Ian says. "He took a deep interest in our situation, walked us through the website and SEO development processes, and was completely upfront about costs. After hearing the feedback about Bush Marketing from their other clients, I had complete confidence in Andy's team and was excited about getting the project underway."
The Bush Marketing Solution
Once the scope of the project was confirmed, Andy and his team developed a 3-point plan to create a search-optimized website that would meet EPC's requirements:
1. Website Design Refresh
A brand new website that looks beautiful and operates perfectly on both desktop and mobile, with conversion-optimized calls-to-action and a link to EPC's customer portal.
Professionally-written copy and crisp photography/images that capture EPC's core messaging, and reflect their corporate personality.
3. Search Engine Optimization
A comprehensive SEO strategy designed to attract new leads and provide an enhanced, on-page customer experience that increases conversions.
"Bush Marketing's approach completely worked for me. They clearly presented their solution along with transparent timelines and costs. Once we got down to work, they made the whole process easy."
 – Ian Edmonds, Owner, Edmonds Professional Corporation
Working with the Bush Marketing Team
The Bush Marketing team worked closely with Ian to discover his competitive edge, craft customized messaging, and design impressive images that aligned with the EPC brand.
"Andy's team was always open to making changes I needed throughout the process. They were always helpful, and proactively kept me informed on an ongoing basis."
Ian also notes that his seasonality is easily predictable and that his time to be involved in the project could be limited during certain periods due to the demands of his business. To accommodate Ian's needs, Bush Marketing developed a process that worked around his schedule.
"Andy's team was very flexible. They were able to frontload as much of the work as possible so it could progress in the background, allowing me to concentrate on my clients."
"The ROI from Bush Marketing's solution was extremely impressive. We immediately saw a spike in online traffic and lead conversions. The project was an overwhelming success."
– Ian Edmonds, Owner, Edmonds Professional Corporation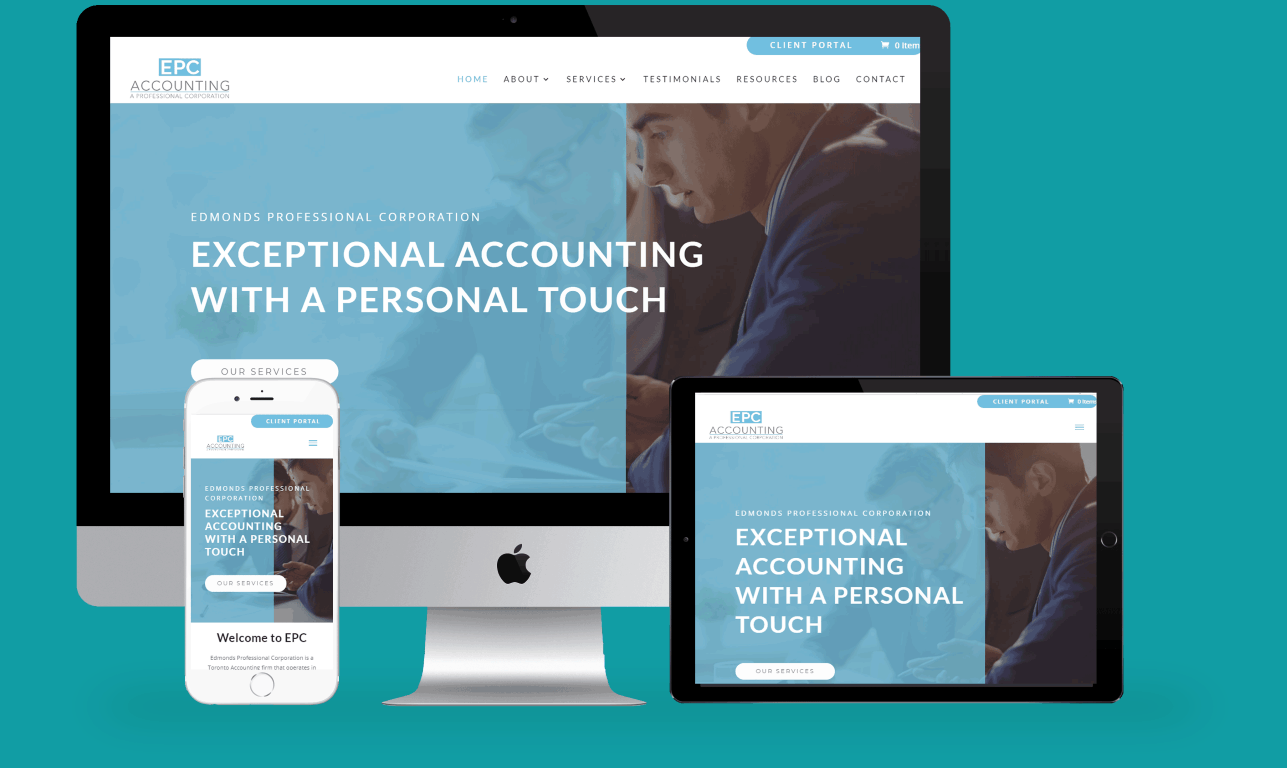 Once the new EPC website was launched, they quickly saw the results of Bush Marketing's project strategy and execution, resulting in an ROI that exceeded Ian's expectations.
Overall, EPC saw a 500% increase in leads from the web as a result of Bush Marketing's digital strategy and execution, as well as a 400% increase in profit per client from the targeted SEO strategy. Currently, over 40% of EPC's overall business comes from the web, where almost none came before, further proving the effectiveness of the Bush Marketing search-optimized website solution.
Ongoing Support from Bush Marketing
EPC's relationship with Bush Marketing continues to grow with regular check-ins to ensure that the website continues to bring results and that it accurately reflects EPC's service offerings and business values.
Lastly, to further enhance EPC's online visibility, Bush Marketing developed a search-optimized landing page strategy geared to attract additional organic search traffic.
"The ongoing care and attention from Bush Marketing has been remarkable. I strongly recommend Andy's team for excellent client service and digital marketing products that yield results."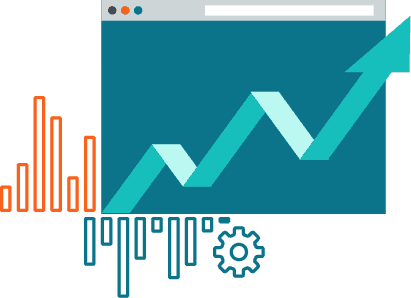 Content Marketing Services in Toronto, Across Canada, and Around the World
Since 2008, Bush Marketing has been helping businesses succeed with effective strategies that focus on growth. Get in touch with us today to learn how we can help you reach your business goals.